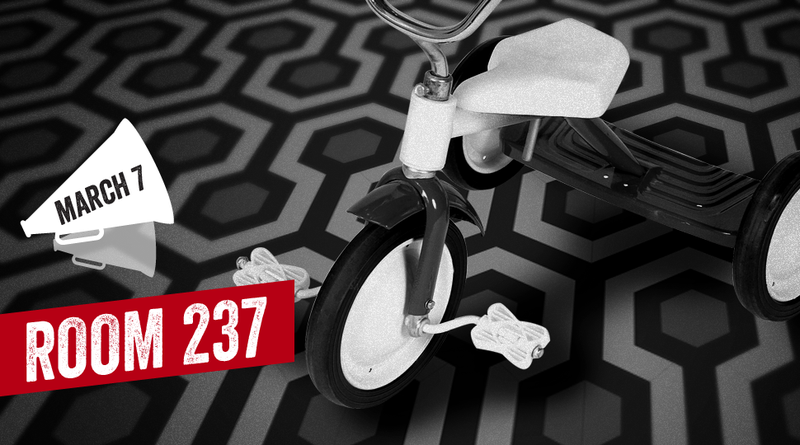 Is The Shining more than just a straightforward horror film? Could it also be a densely layered exploration of the Native American holocaust, or perhaps Kubrick's cryptic admission that he helped fake the moon landing? If you've never seen Room 237, you're in for a weird ride through the hallowed mind-halls of some of the wackiest conspiracy theorists around.
THIS WEEK'S DOC: Room 237
Director Rodney Ascher's 2012 cult-classic documentary Room 237 (read a great interview with Ascher here) features a number of close readings of Kubrick's film, suggesting either that it's the most subtext-heavy film of all time or that it attracts fans of questionable sanity.