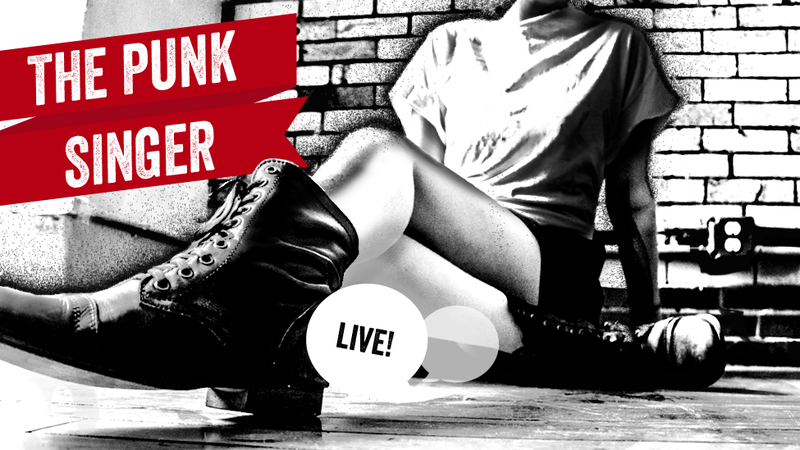 The first time I heard musician and Riot Grrrl pioneer Kathleen Hanna sing, "We want revolution…girl-style noooowwww," I was 16 years old, living deep in the suburbs listening to the Bikini Kill cassette a friend's younger sister had dubbed for me. The year was 1993, and the sound of that band cracked my world wide open.
This week's documentary, The Punk Singer, follows Hanna from her punk-rock beginnings as the frontwoman for Bikini Kill in the early-90s, in Olympia, Washington, through a battle with Lyme disease, and up through the debut of her latest band, the Julie Ruin.
It wasn't just Bikini Kill's lyrics that changed my life — though obviously it was a massive rush to finally hear songs that talked about how sexism made girls feel, and told it to go to hell — it was also the sound of the music. It was the loud, raw, feedbacky strength of it, and it was the girls I started meeting and exchanging zines with. These were girls who listened to this stuff too, who cared about feminism and making art, and who worked together to make sure we could all be as loud and raw and strong as we wanted.
I'm so happy to see that the thrilling stories of 1990s punk feminism are being told, sung, questioned, and discussed today. When I wrote the 2010 book Girls to the Front, I really hoped that other stories about Riot Grrrl would come out too. And they have!
Let's discuss. What did you think of the documentary? How did Riot Grrrl change your life?
Documentary Club is a recurring feature in which we watch and discuss the finest documentaries available to stream on Netflix — together, as a family. Join us, won't you?

Sara Marcus is the author of Girls to the Front: The True Story of the Riot Grrrl Revolution. Her essays and criticism have appeared in print and online publications including Bookforum, Artforum, the Los Angeles Times, The Nation, Rolling Stone, Los Angeles Review of Books, n+1, and the books No Regrets and The Essential Ellen Willis.
This post is a sponsored collaboration between Netflix and Studio@Gawker.